Sign up to Coaching Presence Update for regular news, research and events from the coaching world. You will also get a
FREE E-BOOK: 

50 Ways to Become a Better Coach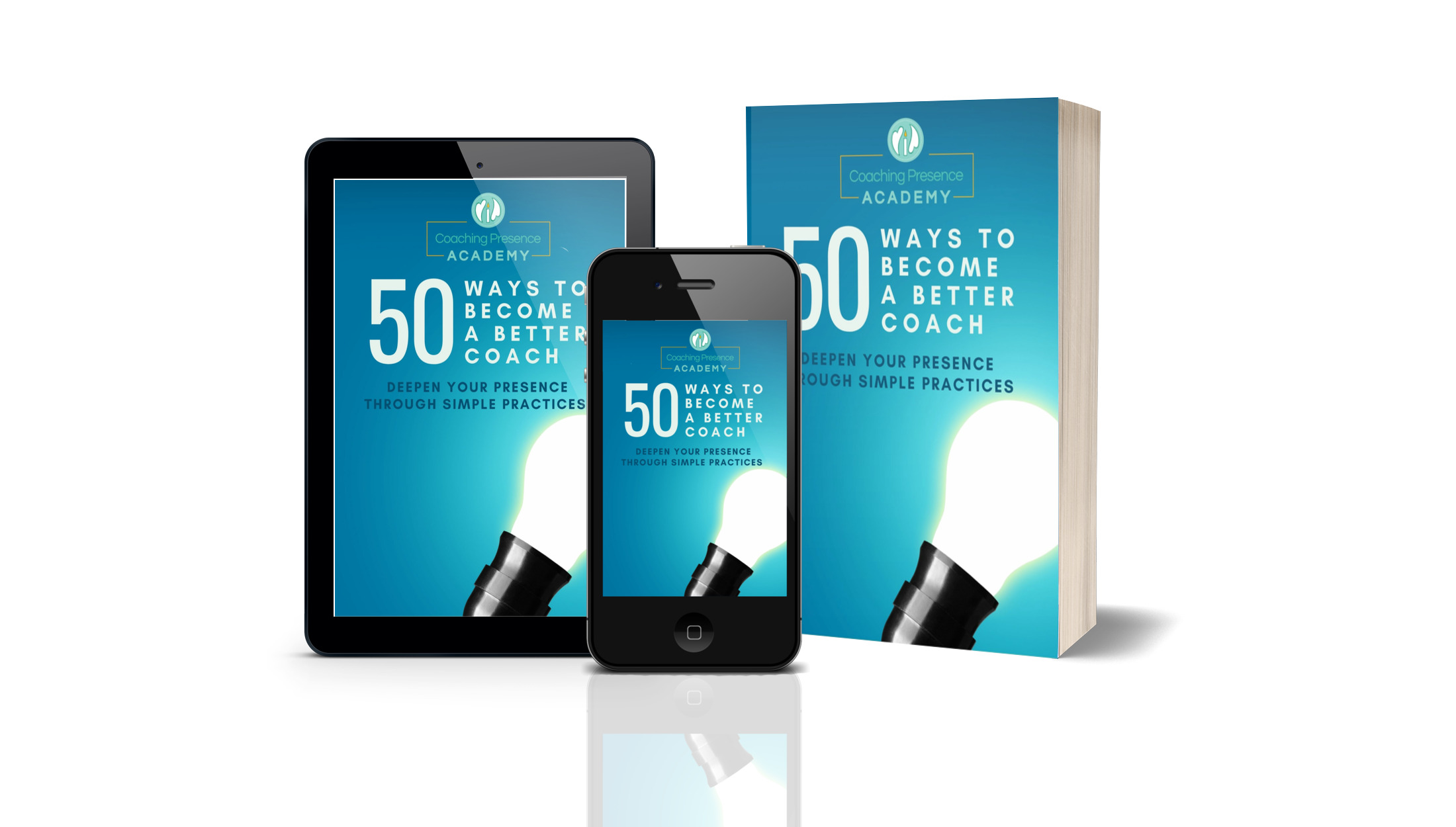 Packed with techniques and reflections to support you on your journey. These ideas are easy to implement and will help you deepen your coaching presence and competency. Includes templates to help you plan how to put the ideas into action, and some tools to help you create a personalised roadmap to help set out the route to becoming a better coach.
Sign up today and you'll receive a regular roundup of developments from the coaching world, as well as a free copy of our popular e-book.
We hate spam too. Unsubscribe at any time.
Simple, effective, doable
These practices can be built into your daily routine and will have a lasting impact.
Mindset
Develop a coaching mindset by reframing  everyday scenarios and learning to manage emotions
Action plans
Use the templates to help achieve your coaching goals by creating
tailored plans 
Roadmap
Create a personal roadmap to support your journey towards becoming a better coach